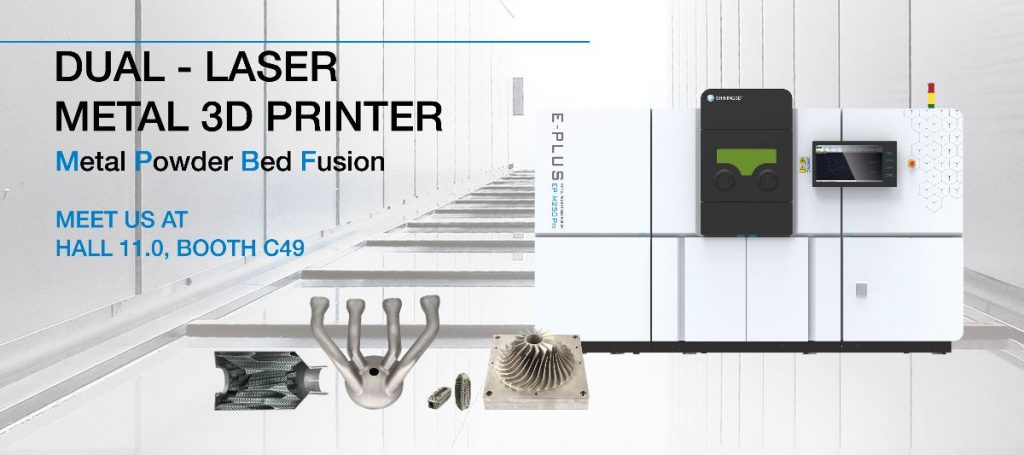 The SHINING Team invites you to come experience our latest 3D digitizing and manufacturing solutions firsthand, November 19th- 22nd, at Formnext 2019. The exhibition will be taking place in Frankfurt, Germany at the Frankfurt Messe. The event is one of the premier additive manufacturing shows in the world, is the perfect opportunity for new and experienced customers alike to see our portfolio of products and solutions firsthand. SHINING 3D's lineup of products for this show will include all the latest products from the Additive Manufacturing, Metrology, EinScan and Dental lines respectfully.
Items that will be showcased include:
Latest industrial Metal 3D Printers and printing samples for different applications
Metrology solution including Freescan Trak portable wireless optical coordinate measuring system and FreeScan line of laser handheld 3D scanner
SHINING 3D latest RED (Reverse Engineering and Design) Bundle with EinScan Pro 2X series multi-functional handheld 3D scanner, Geomagic Essentials and Solid Edge SHINING 3D Edition.
Digital dental solutions including latest AutoScan-DS-EX Pro dental 3D scanner and Accufab-D1 DLP 3D Printer
3D digitizing solutions for footwear industry including latest foot 3D scanner
Our overseas sales team will be on site to demo all of these cutting-edge solutions and give you the chance to try them yourself.
Our booth will be located at Hall 11.0, C49. To receive free attendee tickets for Formnext, please send a request to marketing@shining3d.com
See You In Frankfurt!
SHINING 3D prides itself on delivering complete 3D digitizing solutions for all industries. With products ranging from desktop 3D scanners to industrial level 3D Printers, SHINING 3D brings you the most accessible 3D digitizing technology. For more information on any of our products please reach out to us directly at sales@shining3d.com