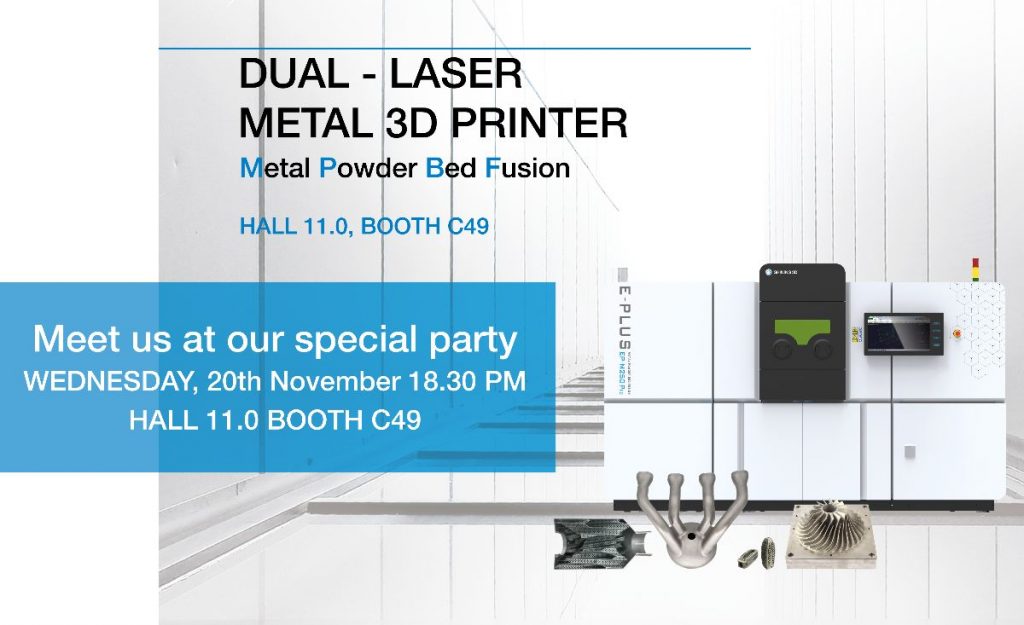 November 19th, 2019 Frankfurt Germany — SHINING 3D launches its latest product in their line of additive manufacturing solutions. The SHINING 3D industrial line of 3D scanners and printers continues to grow to meet customer demands. As the industry continues to grow and adapt additive manufacturing solutions to various applications it is important that companies remain flexible in such a dynamic and ever-expanding field. SHINING 3D looks to continue making professional 3D solutions accessible for all levels of customers. The EP-M250 Pro is the latest product in this endeavor.
The EP-M250 Pro is a dual-laser metal 3D printer that uses advanced metal powder bed fusion (MPBF) technology. It is capable of easily and quickly converting CAD data into high-performance, complex structure metal parts. The 3D printer is ideal for medium sized parts and small batch production.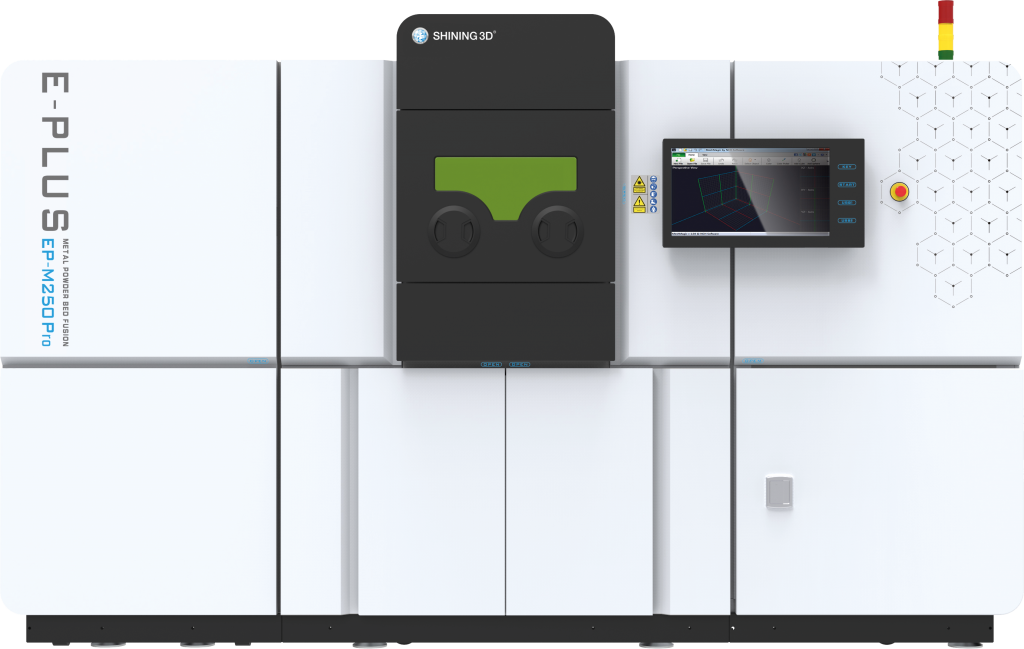 Features:
Dual-laser system equipped with build volume of 262x262x350mm
Non-stop operation during filter change
Innovative gas flow management and optimized filter system ensure a stable building environment
Precise laser beam quality control
Low operation cost due to high material consumption rates
Real-time monitoring of the production environment and building process
SHINING 3D prides itself on creating accessible 3D solutions for all and the industrial line of products are no exception. Make sure to visit SHINING 3D's booth (Hall 11.0, C49) to see the EP-M250 Pro and its print samples firsthand. Our premier metrology 3D scanners will also be exhibited for customers. Formnext is shaping up to be quite the event and SHINING 3D is excited to be a part of it.
About SHINING 3D
SHINING 3D, founded in 2004, is pioneering independent research and the development of 3D digitizing and 3D printing technologies. SHINING 3D provides professional solutions covering "3D Digitizing – Intelligent Design – 3D Printing" for various industries including industrial manufacturing, healthcare & life sciences, product customization, and education. SHINING 3D is well-positioned in the market and manufacture products at a large scale, offer powerful 3D digital technologies, and provide strong support service worldwide. SHINING 3D's mission is improve the efficiency of high-quality 3D modeling, to enable flexible production of high performance, complex structure products, and to make 3D digitizing and manufacturing technologies accessible to all; from large multi-national corporations worldwide to at home hobbyist. As the leader among Chinese 3D printing companies, SHINING 3D has currently extended a strong international influence with customers in more than 70 different countries in Asia Pacific, Europe, North America, South America, Africa and the Middle East.
Website: www.shining3d.com
E-mail: sales@shining3d.com
For media contact,
Please send the email to marketing@shining3d.com