Buy metrology 3D scanner, get free Geomagic Essentials & Solid Edge SHINING 3D Edition software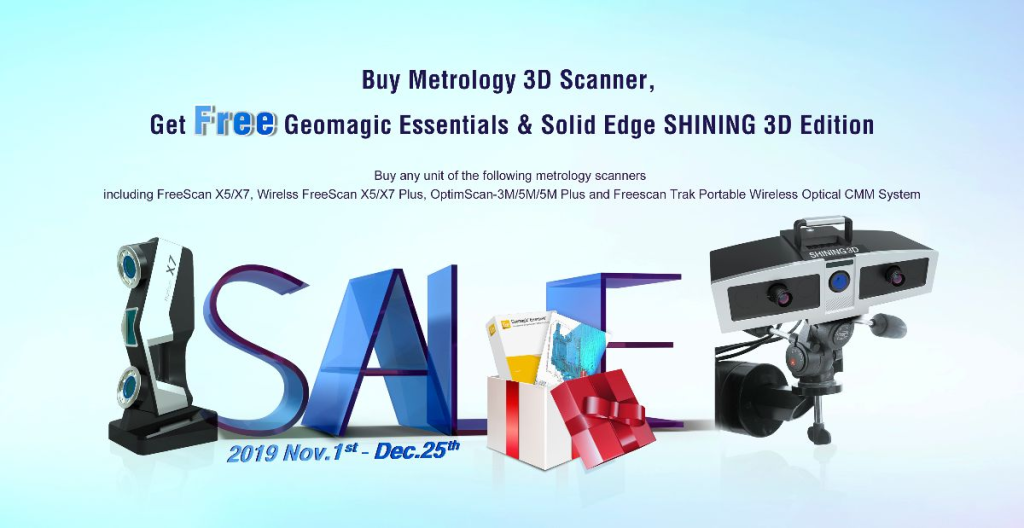 Now it's time to empower your metrology 3D scanner with reverse engineering and CAD capabilities. SHINIING 3D special offering starts from November 1stto December 20th that customers can get free Geomagic Essentials and Solid Edge SHINING 3D software bundles when purchase any unit of following metrology 3D scanners including FreeScan X5/X7, Wirelss FreeScan X5/X7 Plus, OptimScan-3M/5M/5M Plus, and Freescan Trak Portable Wireless Optical CMM System.
SHINING 3D is partnering with 3D Systems and Siemens PLM to bring you the latest all in one solution from 3D scanning to reverse engineering and CAD design with our high-end metrology solutions. Geomagic Essentials is the ideal solution for scan to print and downstream reverse engineering applications as it extracts all the necessary elements of a scanned part for immediate use in CAD software programs. This functionality allows for an easy transition into Solid Edge SHINING 3D Edition. With the convenient and powerful CAD tools provided by Solid Edge, you can complete reverse engineering, generative design, and simulation to achieve your creative ideas.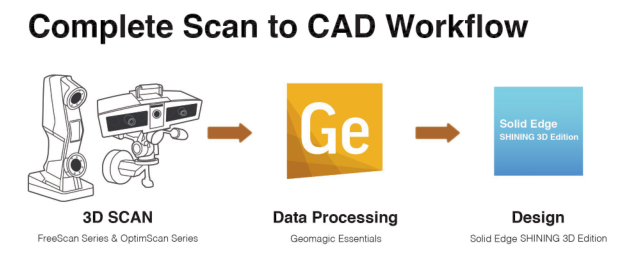 This special promotion includes: (valid from November 1st through December 20th)
One of FreeScan X5/X7, Wirelss FreeScan X5/X7 Plus, OptimScan-3M/5M/5M Plus, Freescan Trak metrology 3D Scanner
Free Solid Edge SHINING 3D Edition; Free Geomagic Essentials, available exclusively for SHINING 3D
There has never been a more complete package for 3D scan to design workflows. For more information on any of our products please reach out to us directly at sales@shining3d.com.